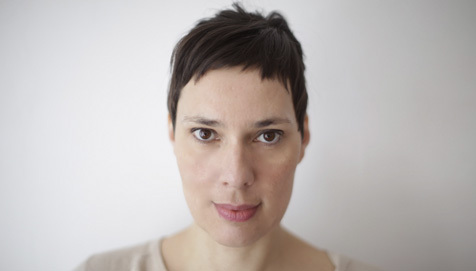 Laetitia Sadier releases 'Something Shines' which is her first solo record since the 2012. The album is due for release on September 22nd on Drag City.
Listen to the album's debut single, "Then I Will Love You Again!" using the Soundcloud link below.
Taz Tron Delix brings a distinctively trippy and psychological approach to his video for producer/artist Ragz Originale's En Route.
Watch the video above.
FOR OUR RELEASE SCHEDULES AND MORE ALBUM LISTINGS GO TO [ON THE BLOG]
Introducing the long-lasting 2017 Subaru Impreza. Kids grow up in the blink of an eye. Every parent knows how true that is. One minute, they're toddlers running around the backyard, and then, suddenly, they're all grown up. In this commercial, we see the story of a little boy who's grown up too fast, the parents who watched it happen, and the car that's been there for them all along.
Featuring Mikal Cronin's 'Blue Eyed Girl' (Domino Publishing)
FOR OUR RELEASE SCHEDULES AND MORE ALBUM LISTINGS GO TO [ON THE BLOG]
When West Country feedback merchant Dave Pearce's Flying Saucer Attack resurfaced in 2015 with his first new music in more than a decade, it provided the ideal opportunity to introduce his out-of-print back catalogue to a whole new audience. Following the excitement generated by the re-release of Further, Chorus and Distance last year, Domino are reissuing three more of his peerless early works – the self-titled debut, New Lands and Mirror.
Listen to 'Present' from New Lands above.
FLYING SAUCER ATTACK REISSUES #1
FLYING SAUCER ATTACK - INSTRUMENTALS
FOR OUR RELEASE SCHEDULES AND MORE ALBUM LISTINGS GO TO [ON THE BLOG]
Tamsin Wilson and her band, aptly called Wilsen, are gearing up to release their long-awaited debut album 'I Go Missing In My Sleep' via Secret City.
They've now shared their latest taste of the album 'Heavy Steps'. On it, Tamsin's voice drifts across soothing, folk-infused guitar melodies, a light smattering of piano, sweeps of strings and even waves of soothing synths. It sounds like there's a lot going on, but it's all handled with light enough touch that it all seems effortlessly elegant. Tamsin told NPR that the track is "a reminder to look ahead, because sometimes it's all too easy to do the opposite." This track certainly makes you look forward to that upcoming debut LP.
Wilsen recorded the LP in upstate New York and at The Farm Studio, located just outside of Philadelphia, with producer Ben Baptie.
Listen to 'Heavy Steps' above.
FOR OUR RELEASE SCHEDULES AND MORE ALBUM LISTINGS GO TO [ON THE BLOG]
The Kills – Alison Mosshart and Jamie Hince - are pleased to share a brand new video for 'Whirling Eye', off 2016's album Ash & Ice. The video, helmed by award-winning video director Sophie Muller, a longtime collaborator of the band, was shot at several locations in Los Angeles using the Omni, GoPro's synchronized 6-camera array for VR, and can be viewed above.
THE KILLS - DESPERADO (RIHANNA COVER FOR SIRIUS XM)
THE KILLS - SIBERIAN NIGHTS VIDEO
Animal Collective have announced The Painters EP. The companion to last year's Painting With is out at the end of the week, Friday, February 17 (via Domino). It features three new songs recorded around the same time as the 2016 LP; there is also a cover of "Jimmy Mack" (made famous by Martha and the Vandellas).
Above, watch the lyric video (by Jack Kubizne) for the EP's opening track "Kinda Bonkers."
ANIMAL COLLECTIVE FLORIDADA VIDEO
ANIMAL COLLECTIVE 'PAINTING WITH'
FOR OUR RELEASE SCHEDULES AND MORE ALBUM LISTINGS GO TO [ON THE BLOG]
This blog is designed to assist people we know in navigating our sea of artists for their media music searches across both the Domino Recording and Domino Publishing companies. It also includes music from labels we sub-publish. Music delivered via this blog is for promotional use only and delivered to you at our discretion. If you have any comments or queries please feel free to contact us.
SEARCH ROSTER
WE ALSO LOOK AFTER