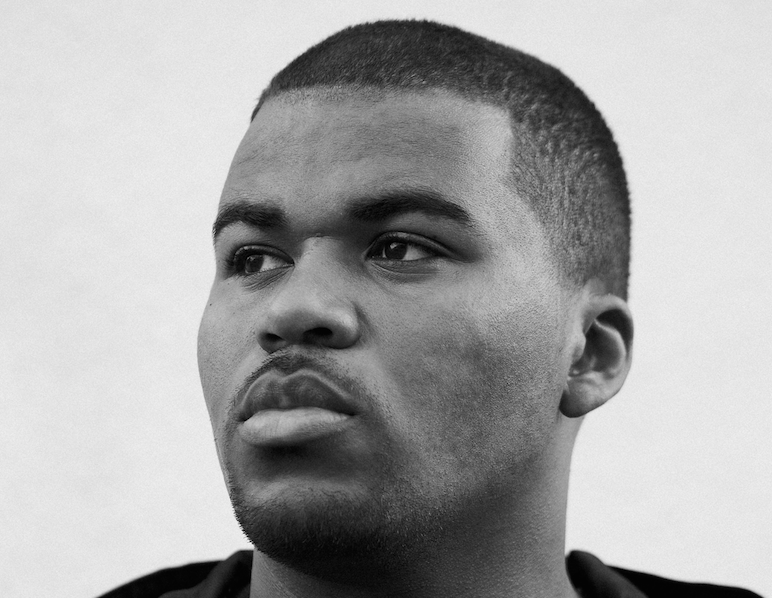 We're really pleased to welcome Mr. Mitch (please note the "." after Mr) to our roster.
As a co-founder of fast rising record label Gobstopper Records and club-night, now also record label Boxed, he's a curator and auteur at the forefront of forward thinking instrumental grime, ambient and experimental electronic music.
He's currently signed to Planet Mu as a solo artist working on the follow up to his wonderful debut LP 'Parallel Memories'. As a producer/co-writer he has worked with grime stalwarts Skepta, P-Money and more recently with r&b/electronic star Katy B. He is fast becoming a go-to producer/writer outside of the instrumental grime sphere.
Mr. Mitch is a gentle giant, steadily, but forcefully pushing the boundaries of electronic music and pop culture in a way only he does.
MR. MITCH 'THE LION, THE BITCH & THE BORDEAUX' VIDEO
Following on from the release of their critically acclaimed new album, Microshift at the beginning of 2018, Hookworms have today announced the Microshift Remixes EP. Featuring remixes from Nik Colk Void (Factory Floor), Luke Abbott, Free Love (f.k.a. Happy Meals) and XAM (Hookworms very own MB) the EP is set for release on November 23rd, with the arpeggiated work out, 'Ullswater (Luke Abbott remix)' available to listen to now above.
MICROSHIFT | 'STATIC RESISTANCE' VIDEO
FOR OUR RELEASE SCHEDULES AND MORE ALBUM LISTINGS GO TO [ON THE BLOG]
Northern Irish group Touts announce their latest EP 'Analysis Paralysis' set to be released on 9th November 2018. Watch the video for 'Can't Blame Me' above.
FOR OUR RELEASE SCHEDULES AND MORE ALBUM LISTINGS GO TO [ON THE BLOG]
Producer, multi-instrumentalist, composer, songwriter and vocalist Devonté Hynes - aka Blood Orange - has released a video for the song "Chewing Gum," off his critically acclaimed new album Negro Swan, out now on Domino. The video, which was directed by Hynes, also features the song's guest vocalist, A$AP Rocky. Watch above.
NEGRO SWAN (2018) | FREETOWN SOUND (2016) | CUPID DELUXE (2013)
FOR OUR RELEASE SCHEDULES AND MORE ALBUM LISTINGS GO TO [ON THE BLOG]
Seamus Fogarty is pleased to announce news of his new EP The Old Suit, which will be released on November 2nd. He also shares the title track from the EP, featuring additional production and mixing by Mike Lindsay (Tunng, LUMP). Listen above.
Seamus explains how the EP got started: "I put a crappy drum machine, a crappier synth and a cheap guitar in a plastic bag and took myself off to a cottage in a restored famine village on the Southwest coast of Ireland to write. I came back to London refreshed, having written no songs, and went out for a few drinks with my friend Ed Dowie after which we challenged each other to write something new every two weeks. I trawled through various phone recordings I'd made while on my (non)writing trip, hoping to find some magic fragment, and I found a line about an old suit which I'd written while reflecting on the loss of my friend Willie Meighan. I wanted to make something a bit different from the album (except for Emma Smith's strings which go on everything), so I took a chance and asked Mike Lindsey if he'd lend an ear or two and help mix and produce the track, and this is what we ended up with."
The Old Suit EP also features another new Seamus song, 'Song For John' (an ode to John Martyn and a sing off Seamus once had with him) plus two remixes, the first by Django Django and the second from label-mate James Yorkston. Seamus says of the remixes: "I've been a huge fan of Django Django since seeing them on the Planet Eigg back in 2012 so was delighted to be able to get them on board to remix 'Carlow Town'. James Yorkston has been a great friend and inspiration for many years; this is James getting his dancing shoes on."
SEAMUS FOGARTY | SEAMUS FOGARTY 'THE CURIOUS HAND' (2017)
FOR OUR RELEASE SCHEDULES AND MORE ALBUM LISTINGS GO TO [ON THE BLOG]
Mr. Mitch announces his return with a five-track EP of new tracks, 'Primary Progressive' will be released on the 26th October via Gobstopper records. Watch the Ross Aitken directed video for track 'Settle' above.

'Primary Progressive' looks inward to Mitch's own life experiences for inspiration, forming its own, thoughtful counter to the quiet happiness explored in his music over the last four years. 'Primary Progressive' also marks an excursion from the sugary, delicate, away-from-the-club tropes Mitch has pushed both via his own productions and from producers like Orlando and Odeko on Gobstopper. Returning to the dancefloor via the crisp, dancehall twang of tracks like 'Settle' and the brooding 'Phantom Dance', Mitch proves that he still has a tight grip on making the club both move and think.
FOR OUR RELEASE SCHEDULES AND MORE ALBUM LISTINGS GO TO [ON THE BLOG]
This blog is designed to assist people we know in navigating our sea of artists for their media music searches across both the Domino Recording and Domino Publishing companies. It also includes music from labels we sub-publish. Music delivered via this blog is for promotional use only and delivered to you at our discretion. If you have any comments or queries please feel free to contact us.