Following the release of the acclaimed Nothing Important in 2014, Weird World (Domino Records) are to re-issue the debut albums of Tyneside songwriter Richard Dawson, The Magic Bridge and The Glass Trunk.
The Magic Bridge marked a significant leap in Dawson's development as a musician, a moment when he seemed to find his own voice, both vocally and through his guitar playing. He'd already been performing and recording around Newcastle for several years at this stage, but The Magic Bridge suggested Dawson had experienced some major personal epiphany that had brought a unique fire to his music.

Originally released in 2011, most of the tracks on the album still make frequent appearances in Dawson's reputedly firebrand live sets and little wonder why – it's the sound of what was a developing Richard Dawson bursting gloriously out of his chrysalis, those first dazzling glimmers of beguilingly Beefheartian folk picking and a voice with a profound range, emotionally, musically and in terms of the peerless lyrical journeys he's been taking us on ever since.
2012 saw another stylistic veer with the creation of The Glass Trunk. Triggered by a commission to respond to the local museum service's archives, Dawson created an album largely from stories found in an old 17th Century scrapbook, including a lengthy paean to the sorry demise of community pillar Joe The Quilt-maker and the much-loved yet equally, viscerally dark Poor Old Horse. 6 acapella odes of between 4 and 13 minutes in length, plus a rendering of Mike Waterson's The Brisk Lad, intersperse with a series of brief instrumental vignettes, Dawson's guitar sparring with the electric harp of Rhodri Davies for strictly spontaneous 60-second blasts.
RICHARD DAWSON - NOTHING IMPORTANT
FOR OUR RELEASE SCHEDULES AND MORE ALBUM LISTINGS GO TO [ON THE BLOG]
DePalma Workwear Collection Film
Song: 'Old Friends' by Night Moves (Domino All-In)
Online advertisement for Cartier and Net-a-Porter Exclusive Collection
Song: 'Polaroid/Roman/Photo' by Ruth (Domino Publishing)
In an idiosyncratic move only they could pull off, critically acclaimed London duo Trailer Trash Tracys have returned with brand new music, in the form of the soundtrack to "Althaea", a forthcoming feature by Filipino director Raya Martin.
Over the course of their lush, strange album "Althaea", London duo Trailer Trash Tracys condense a number of disparate styles into music that thrillingly broaches the void between figuration and abstraction.
With this new release, the band continue their investigations into the farther flung reaches of pop music, with stunning results. Spanning 10 deeply esoteric tracks, "Althaea" sees the band drift further afield from traditional song structures to create a new aural lexicon of their own, one as influenced by Filipino carnival music and Latin rhythms as it was by Japanese tropical music from the 80s. Trailer Trash Tracy's will release "Althaea" on the 11th August 2017 via Domino Records.
You can watch the video for Eden Machine above.
FOR OUR RELEASE SCHEDULES AND MORE ALBUM LISTINGS GO TO
[ON THE BLOG]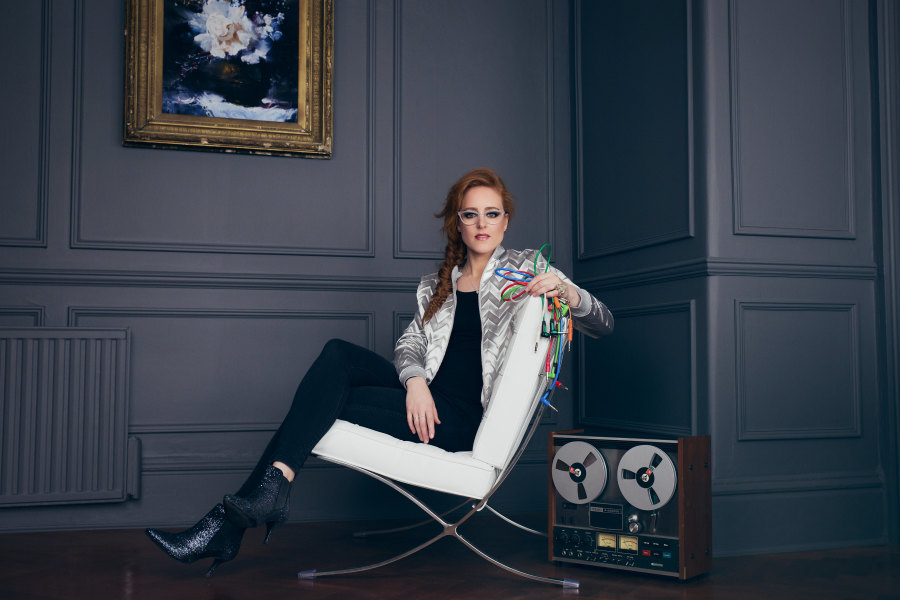 The Northern Irish artist and electronic composer's third album is a seven-movement odyssey composed for analogue synthesizers and full, traditional 29-piece colliery brass band! 'Mary Casio: Journey to Cassiopeia', released 8th September via My Own Pleasure, explores one person's journey to outer space, by recounting the story of an unknown, elderly, pioneering, electronic musical stargazer and her lifelong dream to leave her terraced home in the mining town of Barnsley, South Yorkshire, to see Cassiopeia for herself.
This exclusive album combines Peel's detailed, analogue synth layered production and her expressive flair for performance with 'Tubular Brass', featuring the top UK championship brass band players. It's a wholly unique, collaborative sound and seemingly, a first of its kind both live and on record. Peel combines the unearthly sound textures and celestial ostinatos of the analogue synthesizers with the tremendously deep and rich power of traditional 'British' brass band to map Mary's intergalactic passage into another world.
A handful of special shows in 2017 around the UK with the full 29-piece Colliery band and synths will accompany the release including an appearance at Blue Dot Festival and WOMAD.
FOR OUR RELEASE SCHEDULES AND MORE ALBUM LISTINGS GO TO
[ON THE BLOG]
Bright Phoebus, Lal and Mike Waterson's 1972 folk-noir masterpiece, has long been recognised as one of British music's legendary lost records. Following the parting of ways of The Watersons and freed from the strictures of folk orthodoxy, Lal and Mike Waterson's love of words allowed them to serve the needs of their songs in ways that weren't possible when singing already written songs.
Featuring performances from Lal, Mike and Norma Waterson, Martin Carthy, Richard Thompson, Ashley Hutchings, Dave Mattacks, Tim Hart and Maddy Prior, amongst others, the album is now recognised as a forward-thinking benchmark for the genre.
Domino are pleased to reissue Bright Phoebus – Songs By Lal And Mike Waterson on 4th August, this will be the first time since its release the album will be widely available. Additionally under the supervision of David Suff (Topic/Fledging) and Marry Waterson (daughter of Lal), the album has been remastered from the original tapes.
Special edition includes demos never previously released.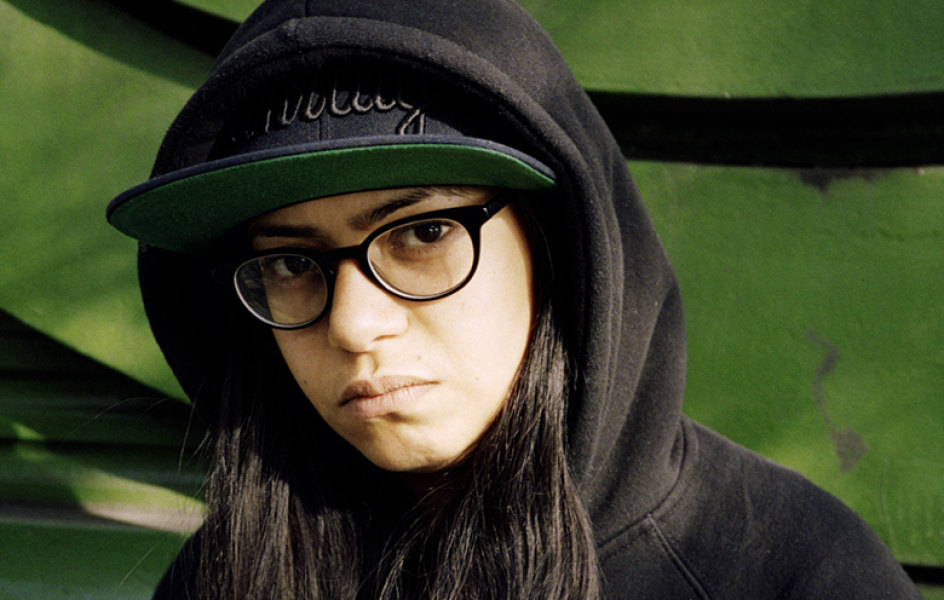 Ikonika will release her new album 'Distractions' via Hyperdub Records. The last few years she has been building up a strong CV of remixes, from Chvrches to Dawn Richard, Austra and Junior Boys, as well as working on the album and DJing.
'Distractions' distils the character of Ikonika's music productions across a wider set of styles than previous albums, and she subtly fuses and switches elements from contrasting genres, giving the whole set a uniqueness and consistency that puts it in it's own lane.
What sits at the centre of 'Distractions' more than ever is her love of R&B and hip hop, in all it's forms, which has opened the door to bring in a selection of guests in a way she's not fully explored before.
Ikonika has shared the track 'Manual Decapitation' from her upcoming release. Listen below.
FOR OUR RELEASE SCHEDULES AND MORE ALBUM LISTINGS GO TO [ON THE BLOG]
Ulrika Spacek return with the release of their second album, Modern English Decoration. Much like their debut album The Album Paranoia released in early 2016, the band chose to record, produce and mix the entirety of the record in their shared house – a former art gallery called 'KEN', so named because of a cryptic inscription found above the front door. Not just a studio and home, KEN is essentially the band's hub, a space in which the surrounding ephemera of videos, artwork and even band photos are all created.
The band are sharing the first single 'Mimi Pretend' from the record online now. Listen above.
FOR OUR RELEASE SCHEDULES AND MORE ALBUM LISTINGS GO TO [ON THE BLOG]
This blog is designed to assist people we know in navigating our sea of artists for their media music searches across both the Domino Recording and Domino Publishing companies. It also includes music from labels we sub-publish. Music delivered via this blog is for promotional use only and delivered to you at our discretion. If you have any comments or queries please feel free to contact us.