If…, is the solo album from Bill Ryder-Jones out November 14th 2011 recorded to soundtrack Italo Calvino's meditation on writing in the post modernist novel If On A Winters Night A Traveller. Ryder-Jones left The Coral after the fifth studio album where he was able to spend time focussing on developing ideas in string arrangements and orchestral platforms particularly with a focus on working towards emulating beloved film scores. This debut came into being in various locations around Ryder-Jones' hometown of Liverpool including the Scandinavian Church, Grade II listed warehouse Elevator Studios and his mother's home down by the Irish sea. Musicians, friends and even the Liverpool Philharmonic Orchestra pulled together to make this extraordinary undertaking a magnificent work and the beginning of what will assuredly be a spectacular opening for one of Domino's most fine new signings sure to be recognised as one of Britain's finest young composers.
COMPOSER: Bill Ryder-Jones is one of Domino Publishing's recommended composers for bespoke works.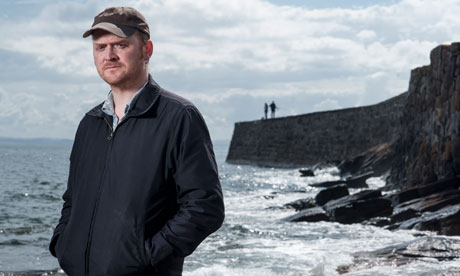 2014 saw the release of James Yorkston's Cellardyke Recording and Wassailing Society; a rich, collaborative album that featured brilliant and varied players KT Tunstall, Hot Chip's Alexis Taylor (also on production duties), The Pictish Trail, Rob Smoughton, Fimber Bravo and long-term musical buddies Jon Thorne and Emma Smith.
In an exclusive release for Record Store Day 2015 (Saturday, April 18th), The Demonstrations of The Craws collects the demos that later became the Cellardyke Recording and Wassailing Society album. 500 copies will be available worldwide. James will also be performing at Monorail in Glasgow on Record Store Day. Listen to 'Broken Wave' below.
The Co-Op Easter food campaign airs on TV and online and uses Frightened Rabbit's 'Old Old Fashioned' taken from their 2008 album 'Midnight Organ Fight'.
Asian Dub Foundation perform live their new soundtrack to the George Lucas's cult sci-fi classic THX1138 – a chilling dystopian fantasy set in a post-apocalyptic future.

The group's brutal, beautiful, sparse and thick interpretation of the score, set to the visuals, transports you to a world where mood-stabilising drugs are mandatory, sex is prohibited, and a young Robert Duval rages against the system.

Produced by Francis Ford Coppola, THX 1138 has gained cult status over the years, with the soundtrack by Lalo Schiffrin and sound design by triple Oscar winner Walter Murch having been sampled by a host of influential electronic artists including Nine Inch Nails, UNKLE, Orbital and many more.

Frequent collaborators, Asian Dub Foundation have mixed their trademark fusion of punk, electronic beats, reggae, bhangra and hip-hop with artists such as Radiohead, Chuck D, Primal Scream and Sinead O'Connor, criticising control and oppression.
Bob Moses recorded a beautiful acoustic version of 'All I Want' for Dutch National Radio VPRO at SXSW in March 2015.
The Bohicas went into Vevo HQ to record an acousitc session of 'To Die For' as part of their DSCVR series. The session and interview is available to view above. It's a great piece of content for the band and the interview is a good introduction to the band.
Dan Deacon has shared a new music video for his single 'When I Was Done Dying," directed by Adult Swim's Off the Air. The single is due out June 22nd, 2015.
The video's an exquisite corpse style of collaborative animation, with one of nine animators, each handling their own thirty second segment of the song. See the full list of credits below or at Off the Air. It marks the first time for both Deacon and Off the Air to work on a music video in this style, but the second time they've collaborated on a music video, following the video for 2012's America's "USA" 22 minute orchestral suite.
Following a launch with The Fader, you can now listen to Patrick Watson's 'Places You Will Go', the latest track to be taken from Love Songs for Robots, his highly anticipated fifth record which will be released on May 11th.
PATRICK WATSON - LOVE SONGS FOR ROBOTS
This blog is designed to assist people we know in navigating our sea of artists for their media music searches across both the Domino Recording and Domino Publishing companies. It also includes music from labels we sub-publish. Music delivered via this blog is for promotional use only and delivered to you at our discretion. If you have any comments or queries please feel free to contact us.
SEARCH ROSTER
WE ALSO LOOK AFTER